Weekly Function PCP Nutrition Plan
Regular price
Sale price
$17.00
Unit price
per
Sale
Sold out
What It Is?
Get on-demand access to our brand new Function PCP Nutrition program.
Unique

You are unique, and so are our meal plans. Unlike other services, your plan is as one-of-a-kind as you are. So you always get precisely what you need - not what someone else does. 
Specific

We start by getting to know you. After we learn about your goals, metrics and food preferences, we calculate the perfect plan for you. Each plan is guaranteed to hit your unique daily calorie target with an accuracy of 99.7%.
Delicious

Each week you'll receive a brand new plan.‍ All meals match your food preferences, and you can even swap a meal if you'd like to try something else.‍ Plus, If you're cooking for a family, you can scale up dinners so everyone can enjoy them. 
Organised

Everything is organised in your weekly shopping list.
‍
So even if you swap meals, or are cooking dinner for more than one person, you can rely on your shopping list to keep you on track.
‍
Plus, you only buy what you use - so you save on cost and waste less food. 
Motivating

Stay motivated and on track with your personal log.‍ Adding diary entries, weight records or even photos is easy and fun.‍ Everything you add makes it easy to track your progress and bring you closer to your goals.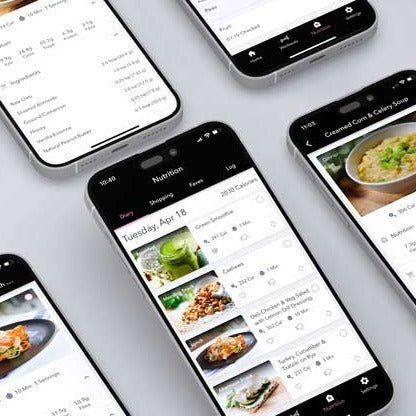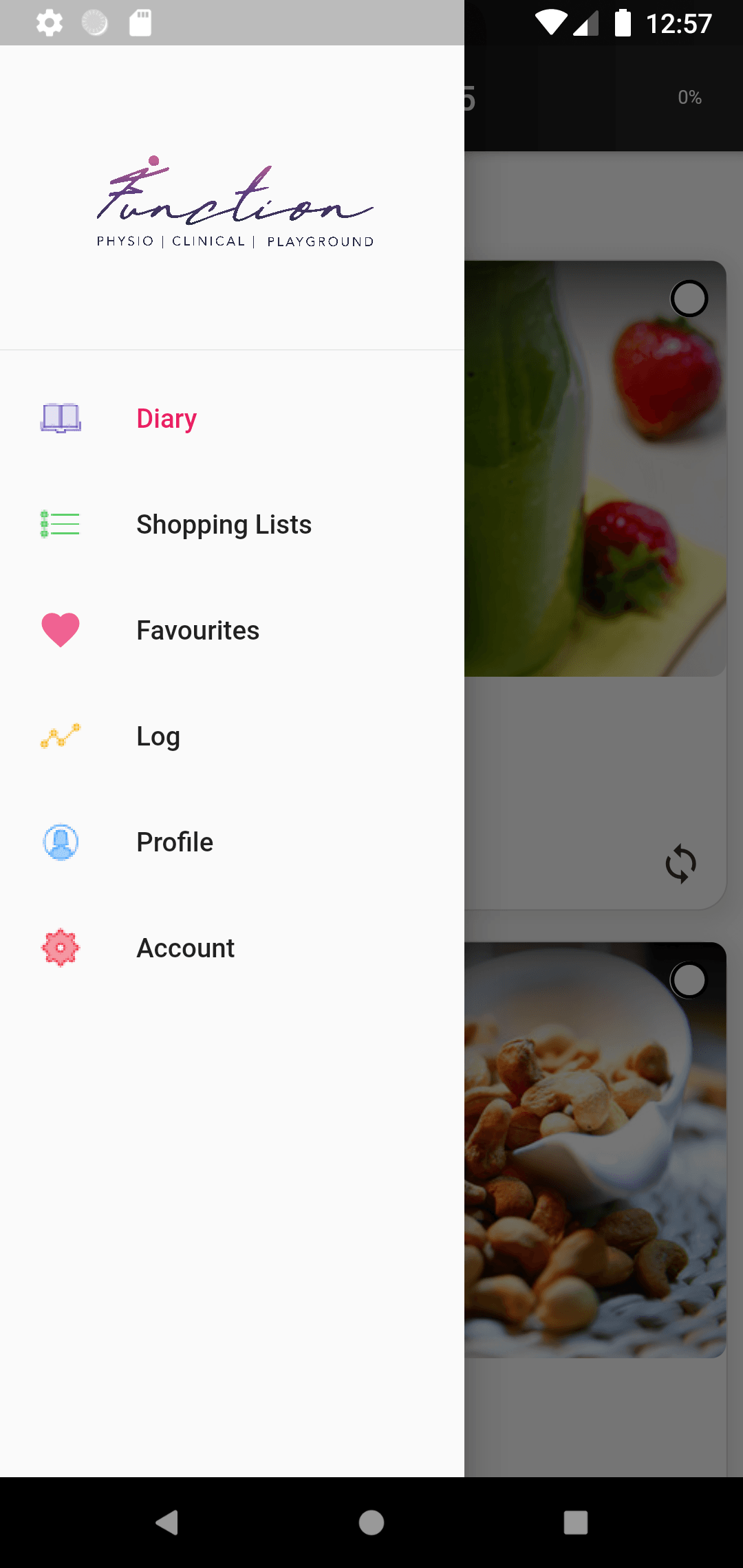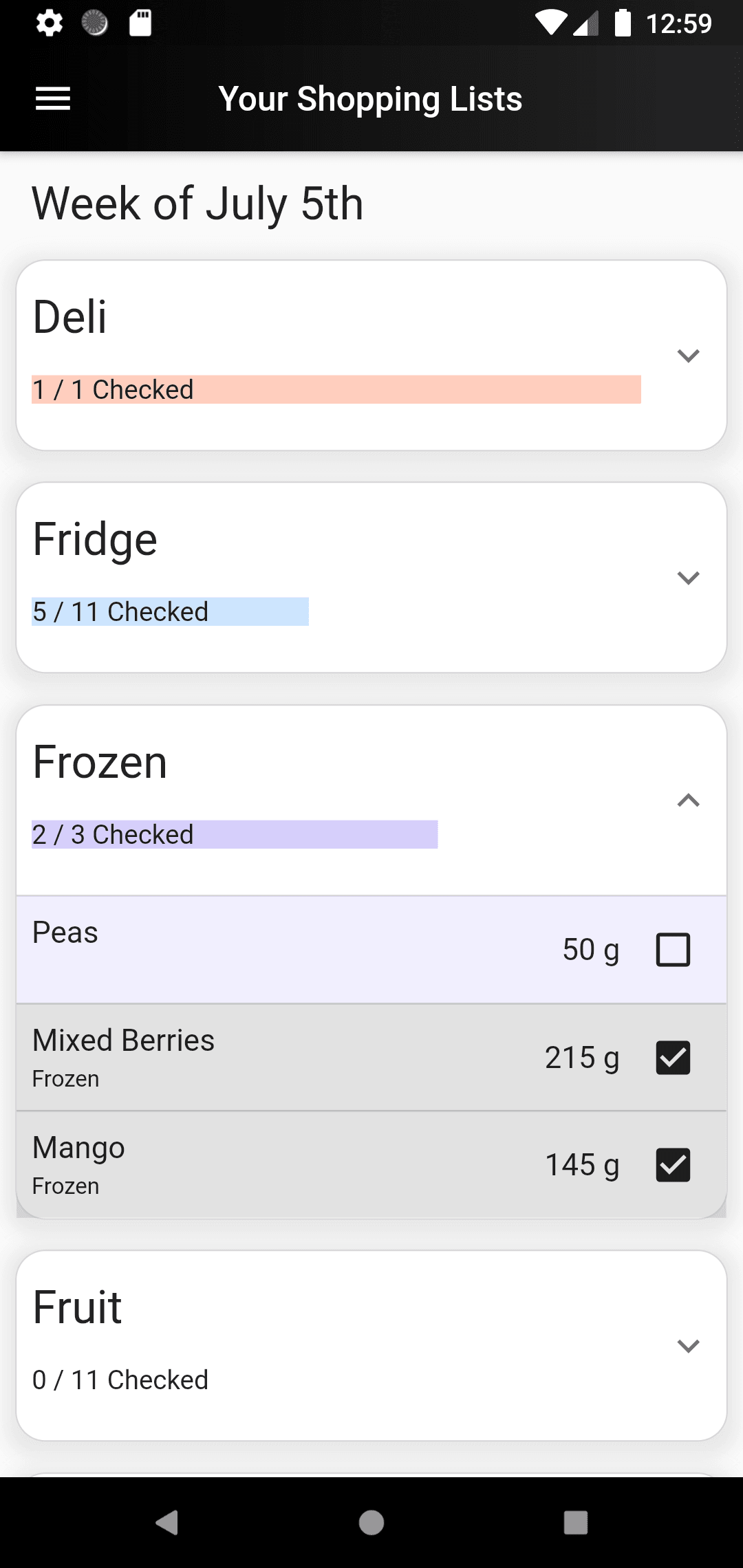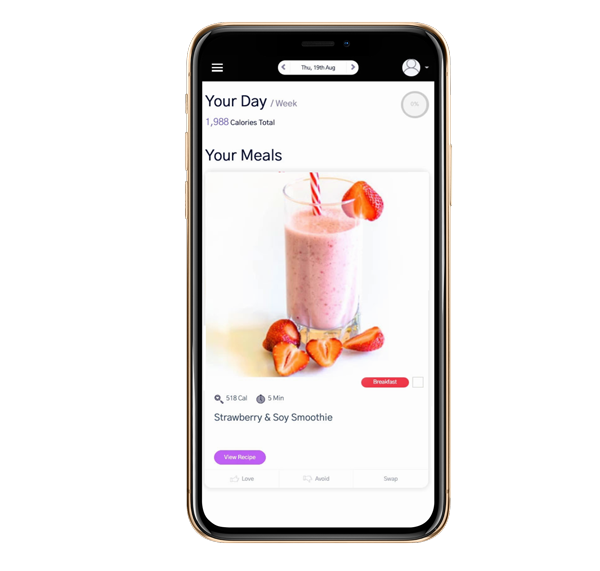 Why Others Are Loving This
✔ Created specifically for you
✔ Based on your goals and tastes
✔ Guaranteed daily calorie target
✔ Delicious and customisable
✔ Weekly shopping lists
✔ Scale up or down for more people
✔ Less waste
✔ Stay motivated with personal log
What are people saying about their Nutrition Plans?
★★★★★

"Since starting my nutrition plan I've learned to make healthier choices and track what I eat. It's an awesome feeling to have a guided program that has pre-calculated everything to the last calorie. I look forward to my progression in the future and hitting my training and weight goals. Thank you for making this so simple to use."


- Sarah F

★★★★★

"I have been on a journey with tests and doctor reviews and concluded that I needed to make changes to avoid major health issues. Function's nutrition plan guided me through developing a balanced diet along with their online classes. It was amazing to have a tool that actually worked and allowed me to reach my healthy weight. I have already lost 12 kilograms.  This is a lifestyle change and allowed me to gain proper eating habits"


- Mitch D

★★★★★

"My issue was emotional eating, and now the overeating has lessened! It's great to have a nutrition plan that guides you with 3 meals a day and 2 snacks. Everything is prepared from a shopping list to a recipe. How amazing it was to actually cook a delicious meal and not feel guilty. for the number of items from each food group. Function you have an amazing app and know what you are doing"


- Megan S

★★★★★

"I needed to be more aware of what I was eating. Since joining the program I have really gained an understanding of correct portion sizes and what I should be eating, including my little snacks throughout the day. Having the ability to have everything written out and scripted made my life so easy to just follow and enjoy. There is an option to have a cheat meal, which I thought shows me you can still enjoy yourself. I definitely have learnt alot about healthy eating."

- David T
Frequently Asked Questions
After you sign up, you will receive a new plan each week. You can access your plan on any browser - or through our mobile app. You can track your progress, and follow your shopping list - right next to your meal plan.
Absolutely, each plan is created for the individual and is as unique as you are. We allow you to customise your plan to fit your needs.
We pride ourselves on meals that are delicious and easy to prepare. We also go out of our way to make sure all ingredients are readily available in all supermarkets.
No problem at all. We fully support Vegan and Vegetarian meal plans - and all our recipes have been reviewed by a dietician. We even allow you to choose how many dinners a week you would like to have vegetarian, if you are curious in trying a plant-based lifestyle.
Yes. All our recipes and plans have been approved by a dietician. We also continually update our database each week with amazing new meals.
Yes. There are no contracts and you can cancel your subscription at any time.