Entry level. Any level
The Pilates Shop Kaizen reformers have been carefully designed and crafted with the highest engineering considerations. We strongly believe that every household needs to have a reformer, so we've designed a an affordable reformer with both beginner and expert in mind. Between the light, easy compact storage, and studio grade quality these reformers have been rated the ultimate home package. 
Choose Your Preferred Payment Option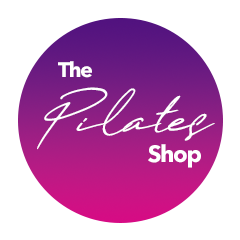 Designed by Health Professionals
Our reformers are delivered 90% assembled and come with our HBF Online programs that are carefully designed by our trained physiotherapists to cater for all the body's dysfunctions.  This will be the best option for you to kick-start your pilates journey as you get a studio-grade reformer in the comfort of your own home. Our reformers come fully equiped and require no additional costs for add-ons. What you see is what you will get!
Delivery and Installation
★★★★★

"In only a few weeks I've noticed a remarkable difference in my shoulder and hip mobility and strength - both of which have chronic issues; I am no longer in pain after I box, clean or lift my kids and it's definitely thanks to this brilliant program!!"

—Claire S, Function PCP Reformer Customer

★★★★★

"I've had my reformer now for a few weeks now and can't believe how amazing this is. I love how smooth and quiet the carriage is, it really was made with a lot of love. The best thing is that it came pre-assembled. I love my reformer""


—Maxine S, Function PCP Reformer Customer

★★★★★

"I was provided a jumpboard, foldable reformer, and a mini trampoline to help with my home workouts. I am blown away, not only is the program so easy to follow and motivating but has helped my body in so many ways. I am so grateful to whole team for helping provide such a service"


—Monica S, Function PCP Reformer Customer

★★★★★

"I am speechless. The studio grade quality, along with the adjustable spring system, smooth carriage, and extra attachments - I am complete. Well designed reformer that has been versatile to all my clients. So happy I found this home by Function reformer"


—Madeline B, Function PCP Reformer Customer