Ziva Full Trapeze Reformer Hire-to-Buy
Regular price
$1180

Deposit


$102.00

Per Week
Regular price
$102.00
Sale price
$102.00
Unit price
per
Sale
Sold out
+GST
52 Week Payment Plan. 🚚 FREE Shipping to Metro Areas! 
Weight & Dimensions

Reformer Weight: 110kg

Dimensions: 
L 235cm x W 80cm x H 31cm, with carriage 36cm

Dimensions with Trapeze new height is H x 180cm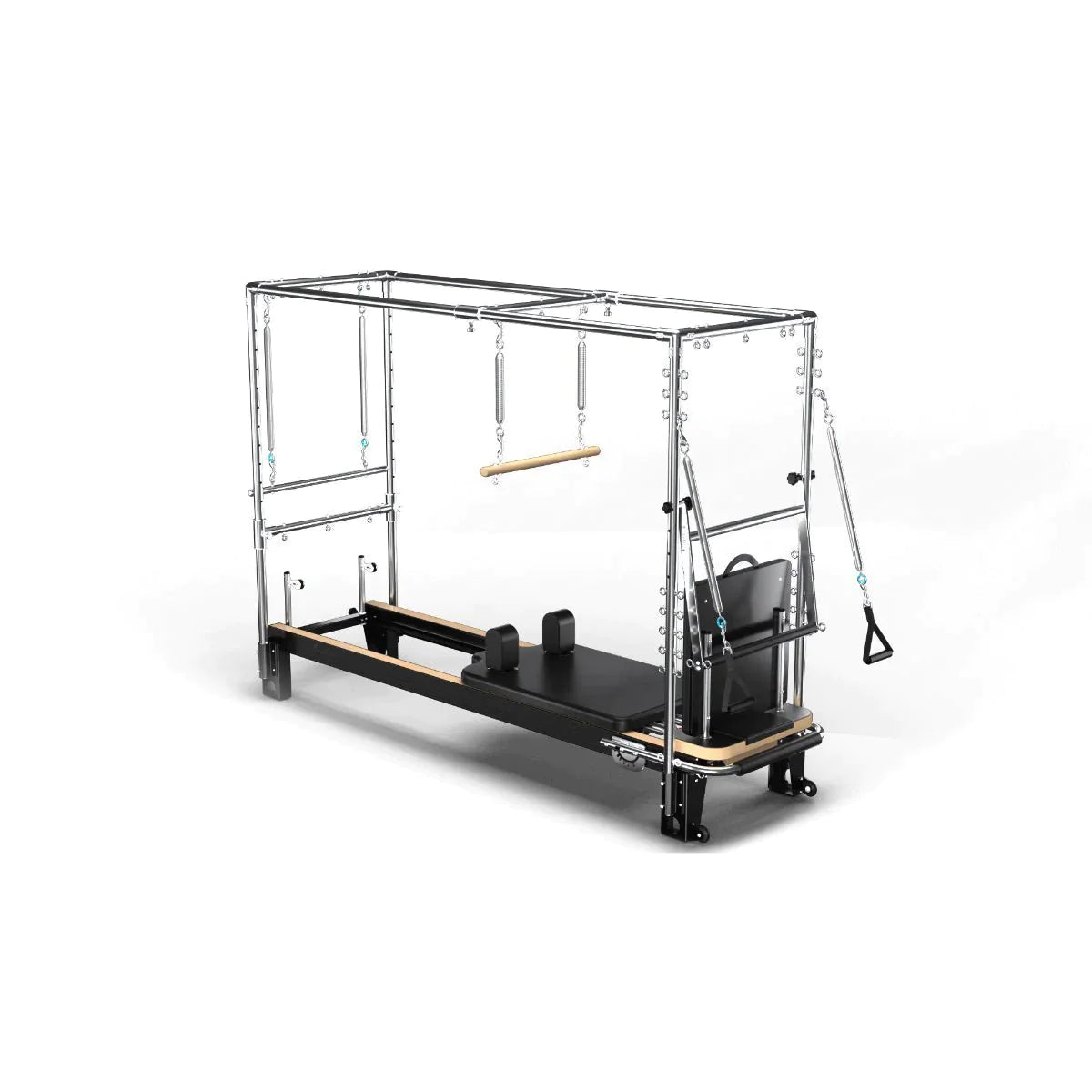 Frequently Asked Questions
We provide door delivery to anyone inside metro* and set up for selected areas. Enquire to check!
You will have on-demand access to reformer and bounce classes which will be accessible 24/7. This is the first in Australia to be designed and instructed by the Function physiotherapists, which will ensure specialised programs delivered to your home. Our Bounce classes are as HIIT as you can get helping to get you sweating and burning as much as possible. Our program will make sure you can work on your body and also help reduce stress while increasing well being.
Not at all! We appreciate the reformer and have hand picked our programs to ensure that people get the best from their equipment and not feel weak or inadequate in performing the workout. The program outlines the beginners - advanced options within our reformer workouts. Our program is for everybody and it doesn't matter what age, fitness level, or strength.
Once you receive the equipment you will be able to login and view the workout for the week from Monday to Sunday. We always include 1 x reformer and 1 x Bounce class per day. Our workouts are all 30 - 40 minutes long, and you can watch them on demand, and re watch the workouts you love. We also have given you the option to pause, rewind and play your own workouts in case you get disturbed.
We offer two workouts per day so that you can either double up and work your heart out or pick how you are feeling for the day. Our Function Bounce classes are HIIT workouts on a mini trampoline that helps you burn 450+ calories each workout, and make sure you are easy on the ankles, knees and back. Then our reformer workouts are designed to strengthen and tone the inner core and postural muscles along with upper body endurance. We make sure you target all those muscles that help make you feel long and strong.
Shipping is calculated at checkout.
On our website - use the same login you used to purchase your equipment. 1. Login 2. My programs
You can find all of our warranties below in our Quick Link section
Please call or email us so we can assess the situation and decide on appropriate action
Please call or email us and we will send through Pick Up instructions
The cost of return shipping is taken out of your deposit once your equipment is returned.
If you purchase a reformer, we have a 10-day cooling off period. Please advise us in the 10 day period if you are having issues with the machine and we can take appropriate action.
We use a 5-spring system: 1x yellow (light) 2x blue (medium) 2x red (hard)
We have set up instructions in our Help Articles below