Ziva Full Trapeze Reformer Hire-to-Buy
Regular price
$1180

Deposit


$68.15

Per Week
Regular price
$68.15
Sale price
$68.15
Unit price
per
Sale
Sold out
+GST
52 Week Payment Plan. 🚚 Flat Rate Shipping! Please note that due to high demand, there may be a delay in the delivery of this product until mid December.
Shipping & Returns

We ship Australia wide and your shipping costs will be calculated at checkout. Home Delivery is available to:

Sydney Metro (25Km of the CBD)
Melbourne Metro (25Km of the CBD)
Brisbane Metro (25Km of the CBD)

For areas outside these metros, we offer Free Depot Delivery to the closest depot to you. Need a hand? Contact us for more details.

How do I return my equipment?

Contact us either via email or call us so we can organise the return of your machine.

Do I have to pay for shipping to return the reformer?

YES, you will pay for return shipping. If you have put down a deposit with us, it will be refunded out of your deposit once your equipment is returned to us.
Weight & Dimensions

Reformer Weight: 110kg

Dimensions: 
L 235cm x W 80cm x H 31cm, with carriage 36cm

Dimensions with Trapeze new height is H x 180cm
If nothing but the best is what you're after, then this reformer is for you. We've taken something that was already great and made it even better! After all, luxury lies in getting even the finest details right.
Our studio reformer is our best reformer yet. Built to be good enough for professional studios but easy enough to set up and use at home. It comes with a bundle of free gifts to help you get started if you're new. But also has everything you'll ever need for your Pilates routines.
About our reformer:
Our studio reformer is built on bigger, taller legs. Making it sturdier and more stable. The solid foundation helps people of all fitness levels feel more at ease and safer when operating our studio grade model. While most reformers are about 31-32cms ours is about 5 cm higher. Instead of having legs that need to be adjusted the reformer has pre-set legs.
Moreover, it doesn't have moving parts that need to be replaced overtime. You don't have to bother folding it up and setting it back down every time you need to use the reformer; eliminating the scope of breakage and wear and tear in the key parts of the reformer.  The frame is protected with sleek black aluminium that has a wood grain infill. This safeguards it from scratches, making the machine look good as new even after repeated use.
Call our friendly team on 1300 118 188
or Email us at info@pilates.shop


Good To Know:
This is our easy payment plan to own your own reformer!
View Terms and Conditions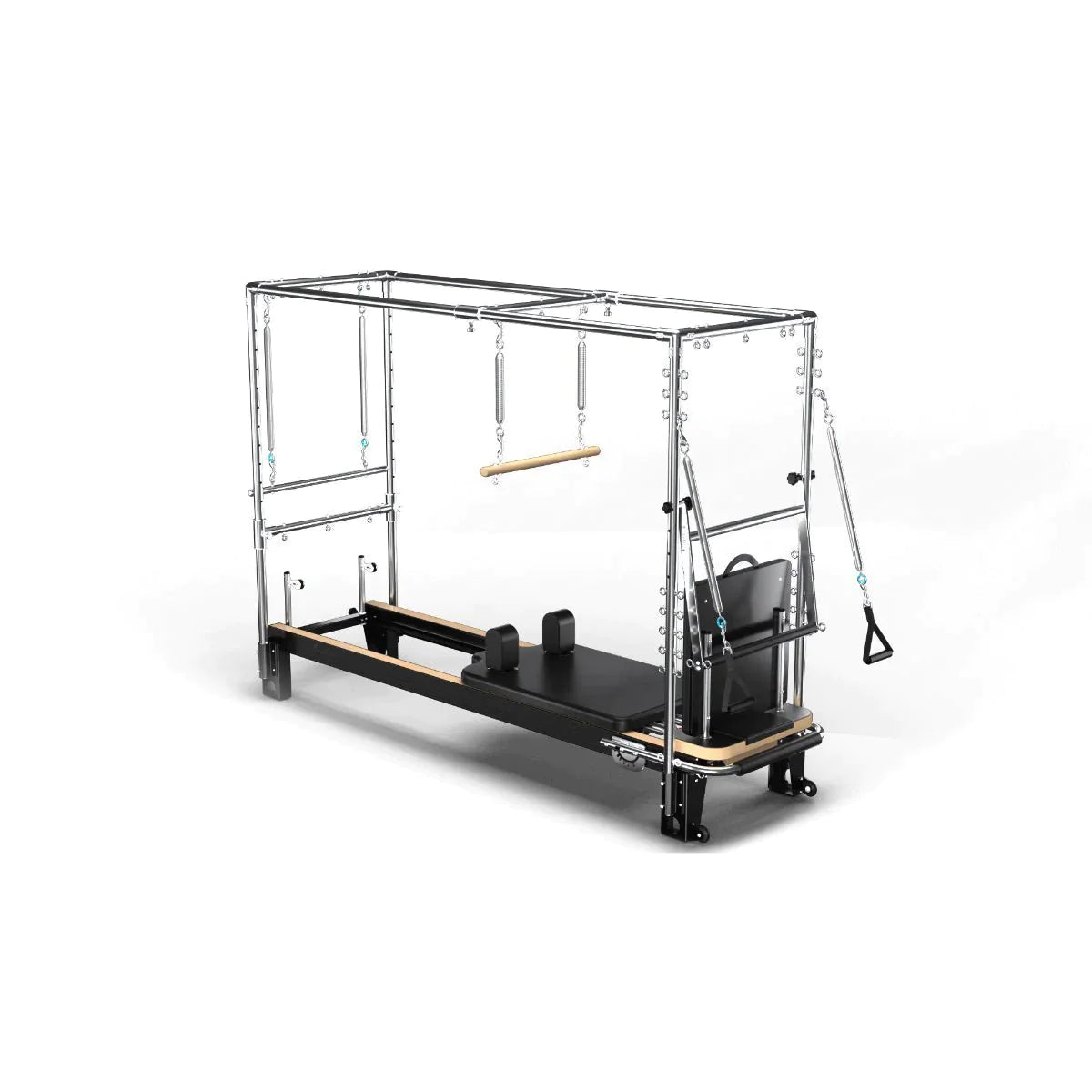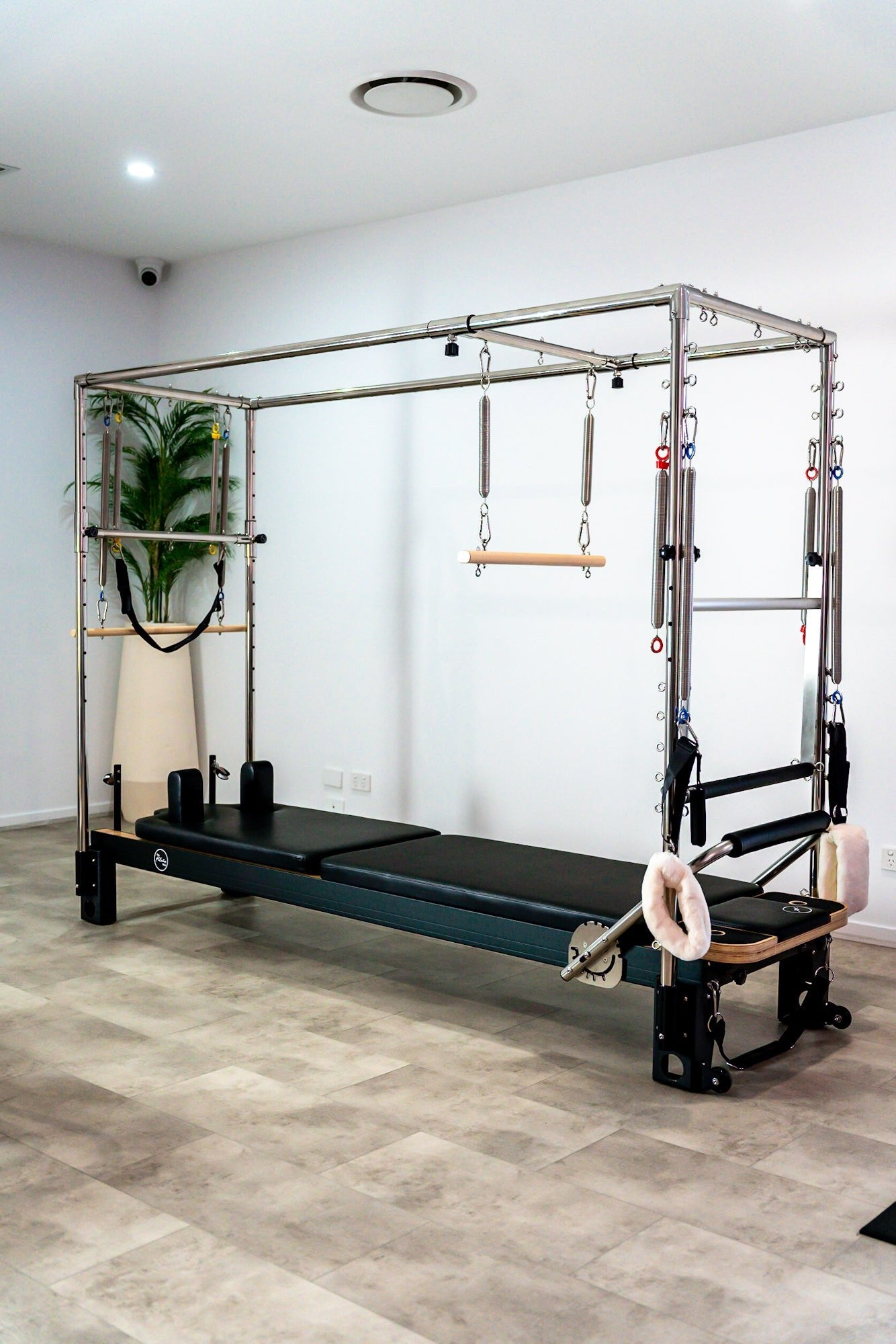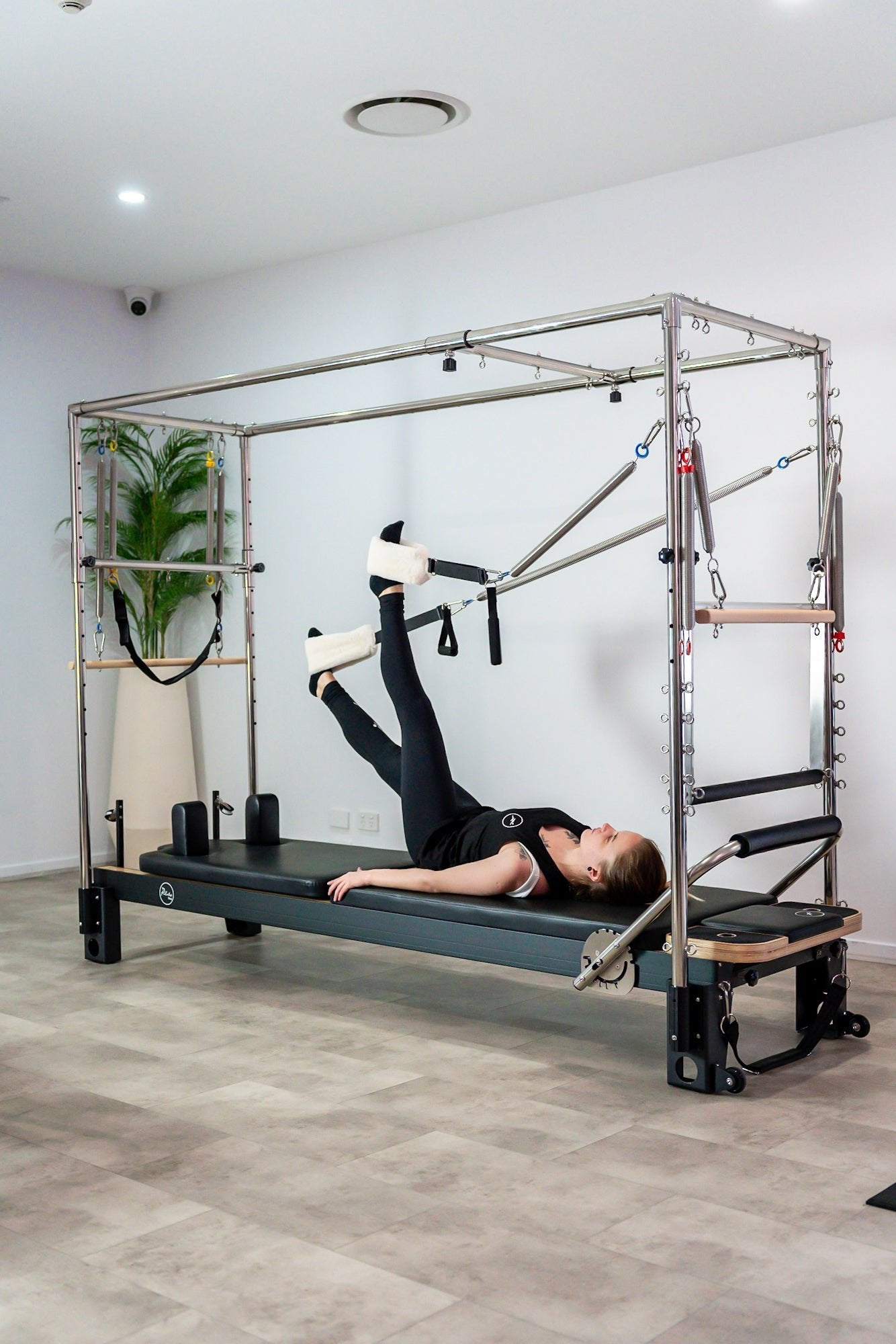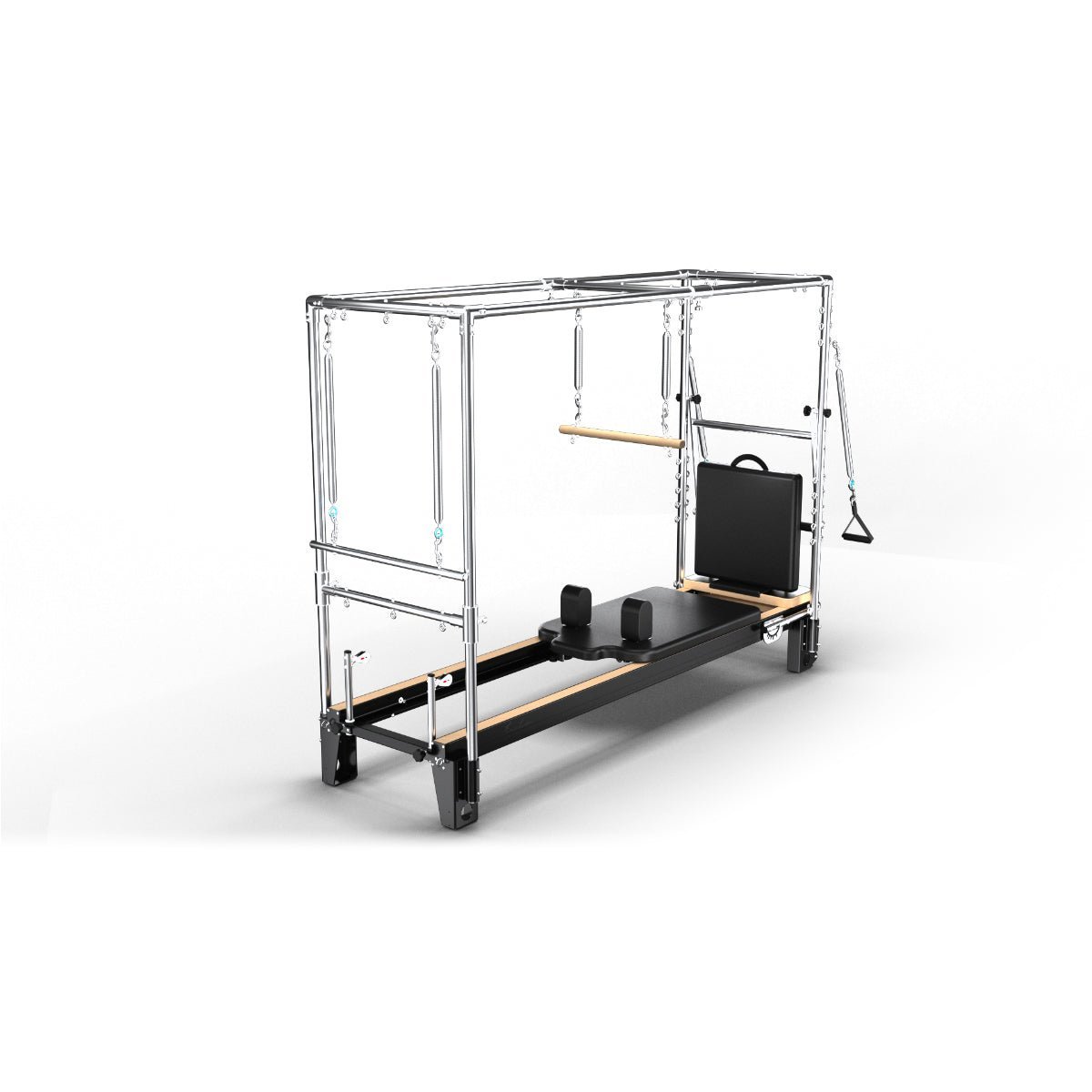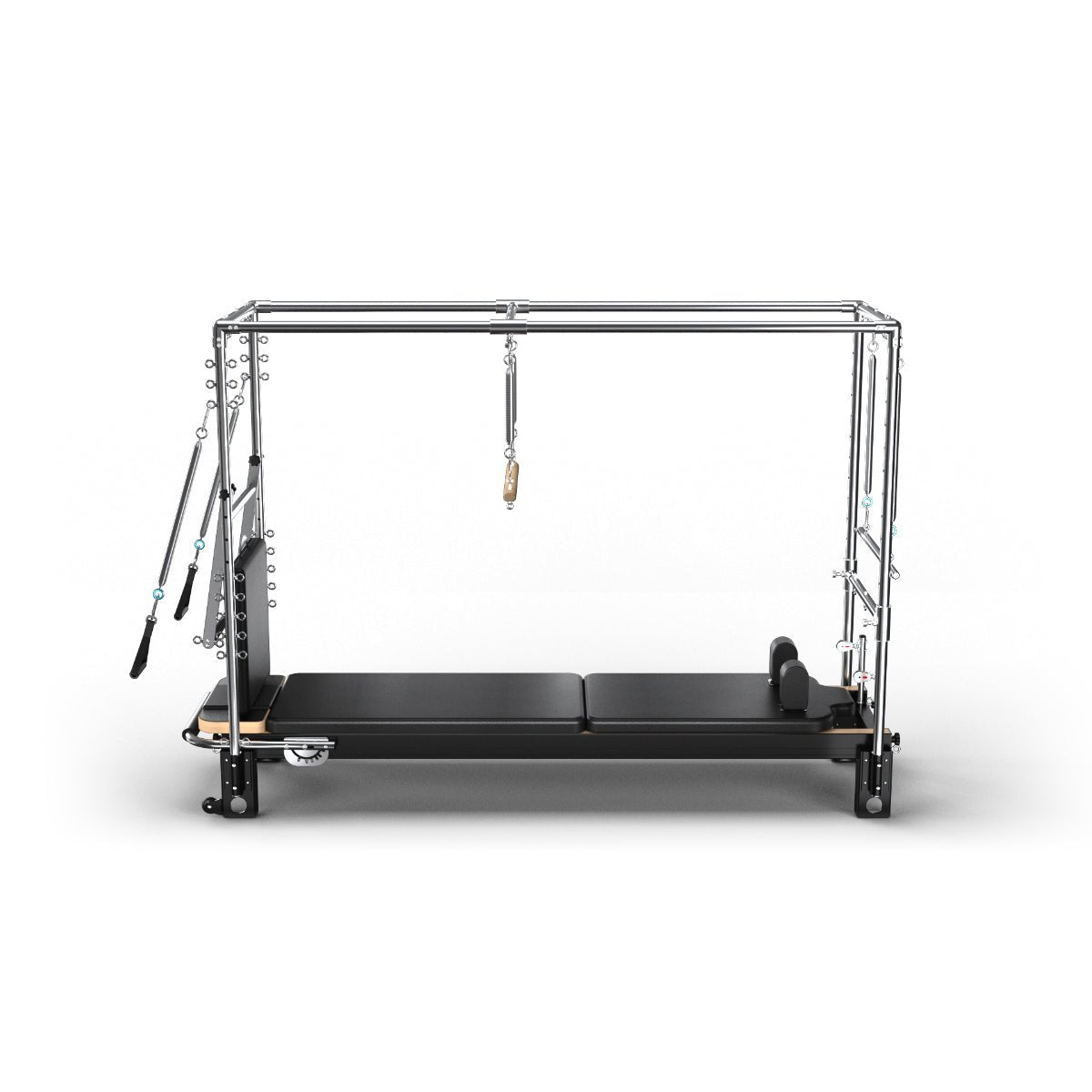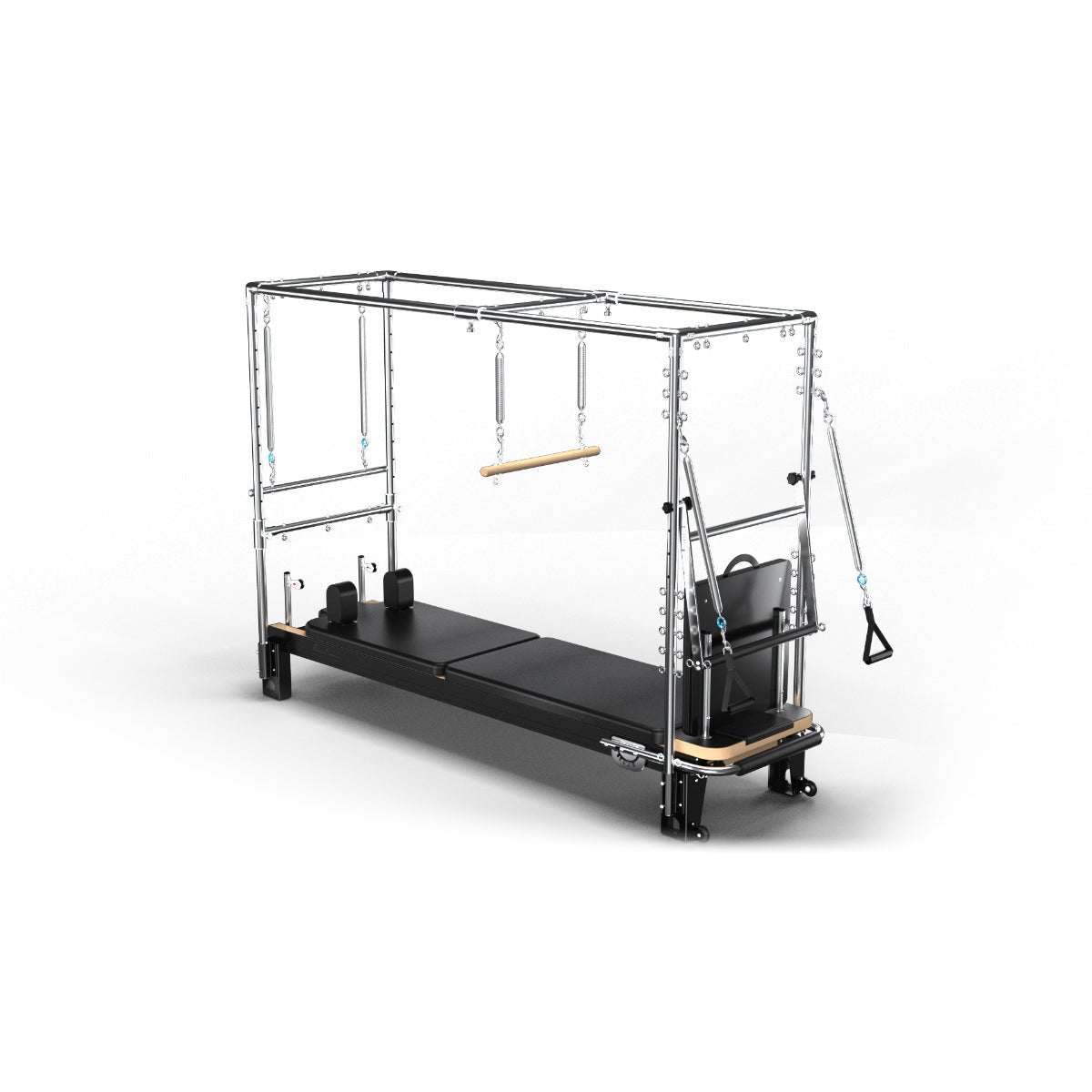 Frequently Asked Questions
We provide door delivery to anyone inside metro* and set up for selected areas. Enquire to check!
You will have on-demand access to reformer and bounce classes which will be accessible 24/7. This is the first in Australia to be designed and instructed by the Function physiotherapists, which will ensure specialised programs delivered to your home. Our Bounce classes are as HIIT as you can get helping to get you sweating and burning as much as possible. Our program will make sure you can work on your body and also help reduce stress while increasing well being.
Not at all! We appreciate the reformer and have hand picked our programs to ensure that people get the best from their equipment and not feel weak or inadequate in performing the workout. The program outlines the beginners - advanced options within our reformer workouts. Our program is for everybody and it doesn't matter what age, fitness level, or strength.
Once you receive the equipment you will be able to login and view the workout for the week from Monday to Sunday. We always include 1 x reformer and 1 x Bounce class per day. Our workouts are all 30 - 40 minutes long, and you can watch them on demand, and re watch the workouts you love. We also have given you the option to pause, rewind and play your own workouts in case you get disturbed.
We offer two workouts per day so that you can either double up and work your heart out or pick how you are feeling for the day. Our Function Bounce classes are HIIT workouts on a mini trampoline that helps you burn 450+ calories each workout, and make sure you are easy on the ankles, knees and back. Then our reformer workouts are designed to strengthen and tone the inner core and postural muscles along with upper body endurance. We make sure you target all those muscles that help make you feel long and strong.
Shipping is calculated at checkout.
On our website - use the same login you used to purchase your equipment. 1. Login 2. My programs
You can find all of our warranties below in our Quick Link section
Please call or email us so we can assess the situation and decide on appropriate action
Please call or email us and we will send through Pick Up instructions
The cost of return shipping is taken out of your deposit once your equipment is returned.
If you purchase a reformer, we have a 10-day cooling off period. Please advise us in the 10 day period if you are having issues with the machine and we can take appropriate action.
We use a 5-spring system: 1x yellow (light) 2x blue (medium) 2x red (hard)
We have set up instructions in our Help Articles below